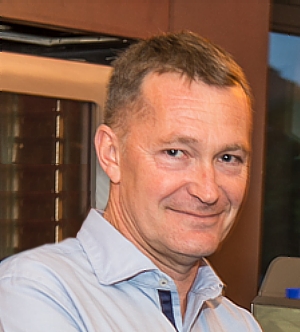 Prof. Dr. Axel Franzen
Professorship of empirical social research / Deputy Department Head (SoWi)
Institute of Sociology
Phone

Phone2

E-Mail

Office

A 116

Postal Address

University Bern
Institute of Sociology
Fabrikstrasse 8
3012 Bern
Switzerland

Consultation Hour

Tuesday from 4 - 5 p.m.
(by appointment via e-mail.)
Curriculum Vitae
Axel Franzen studied sociology, economics, and philosophy of science at the University of Mannheim (Germany) and Indiana University in Bloomington (USA). He earned his PhD at the University of Bern in 1997 and his habilitation in 2003. After teaching positions at the University of Aachen (as associate professor) and the University of Cologne (as full professor) he returned to the University of Bern in 2009 where he became the director of the Institute of Sociology. His main teaching and research interests are methods of empirical social research, game theory, environmental sociology, and research on social capital and networks. He has published about 80 articles in scientific journals such as Global Environmental Change, Experimental Economics, Social Networks, and Journal of Economic Behavior & Organization, and is the author of books on environmental behavior and social capital.
Press Reports
Press Reports

BauernZeitung: Bericht über den Artikel

"Governing the commons: Why self-administered farm outlets flourish in Switzerland" vom 31. Januar 2020


PDF

Aargauer Zeitung: Bericht über den Aufsatz

«Governing the Commons: Why self-administered Farm Outlets Flourish in Switzerland» am 27.11.2019





Interview in der Hauptausgabe der Tagesschau von SRF,

über die Integration von Migranten am 19.08.2019





Interview in der Zeitschrift

"neue Energie - das magazin für klimaschutz und erneuerbare energie" im April 2019




Interview mit 20 Minuten,

über die Akzeptanz regenerativer Energien am 08.06.2016




Interview mit der österreichischen Zeitung "Kurier",

über Quizshows am 22.02.2014




Interview mit jetzt.de, dem Onlineportal der Süddeutschen Zeitung,

über Quiz-Duell (11.02.2014)




Interview mit Schweizer Radio und Fernsehen (SRF)

'Klimawandel', vom 16.12.2012




Frankfurter Allgemeine Zeitung, 30.05.2012, Nr. 124, S. N3

Besprechung des Aufsatzes "Vereine in Deutschland und ihr Beitrag zum Wohlstand der Regionen"




Interview zur Vereinsbefragung im Kanton Bern

Thuner Tagblatt 27./28.08.2011




FAZ 17.05.2009

Artikelbesprechung "Wer wird Millionär?"




Forschung 365

Das Wissenschaftsmagazin der Universität zu Köln, 1/2009




Buchbesprechung

"Sozialkapital. Grundlagen und Anwendungen"